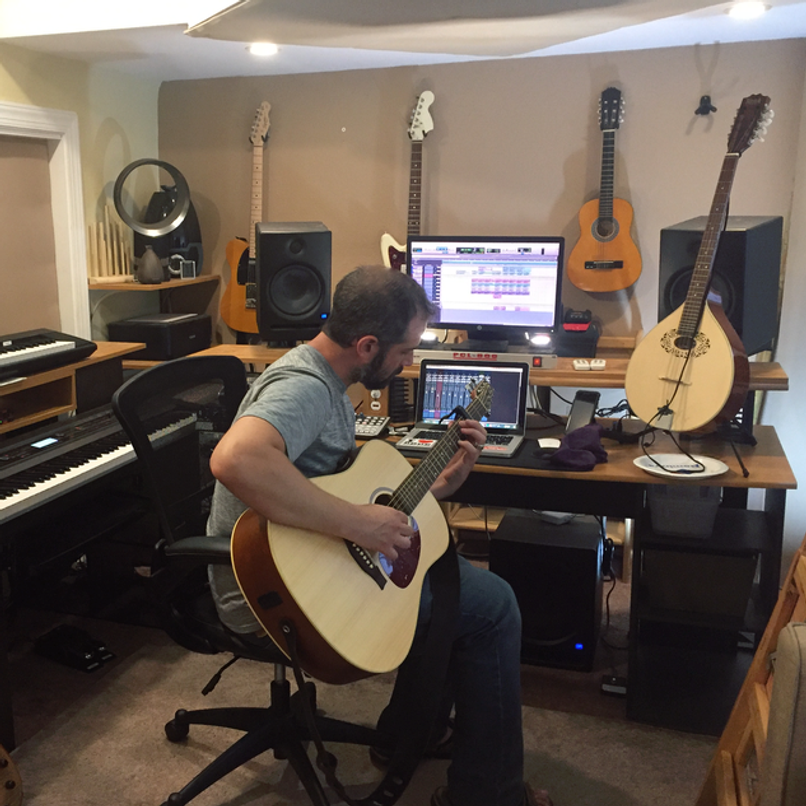 EVERYTHING STARTS WITH A SONG.
Recording music should be fun, but for most people it's challenging and confusing. I get it. Maybe you have written some songs, perhaps even some great songs, but when you sit down at your computer to record them, somehow it just doesn't turn out like you want.
Maybe it's a really sibilant vocal, or a muddy guitar track, or just a dense mix that just doesn't quite work. Whatever the case may be, I think I can help.
The solution? Let me record and produce your songs for you, so that you can concentrate on being creative.
The key to a successful and fun day making music starts with having a plan. We will sit down together and I will help you map out an idea for your song, and go over tthe lyrics, the arrangement until we come up with something that really works well.
Good songs make good recordings, and so we will concentrate on songwriting in order to create the right  arrangement for your song(s).