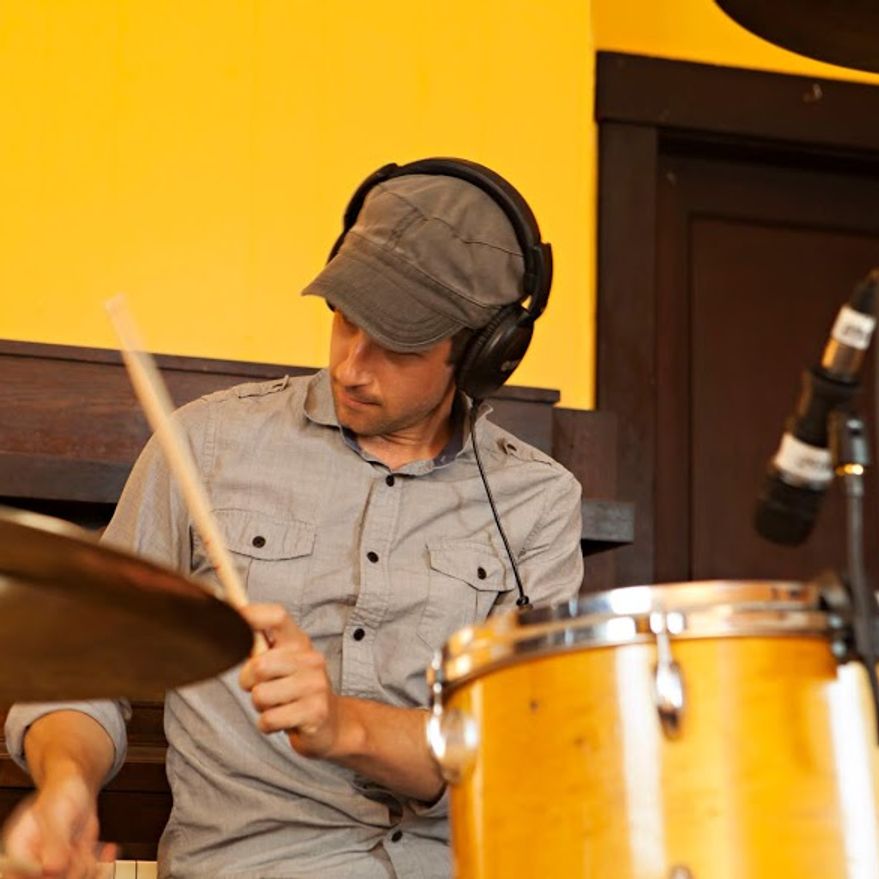 Jordan Young- Drummer/Percussionist
"Composing the groove with style."
With over 25 years playing experience with various bands and indie artists, I am confident that I can deliver a professional drum sound and performance for your next music release.
My primary drumkit in the UK ( where I am currently based) is a Gretsch Renown Walnut kit (walnut/maple shells) with big Istanbul Agop cymbals. This kit records extremely well and the shells are punchy and warm and excellent for any modern sounding rock or pop style drum productions. 
Most styles welcomed including indie, shoegaze, pop, r&b, rock, punk, hardcore, and progressive.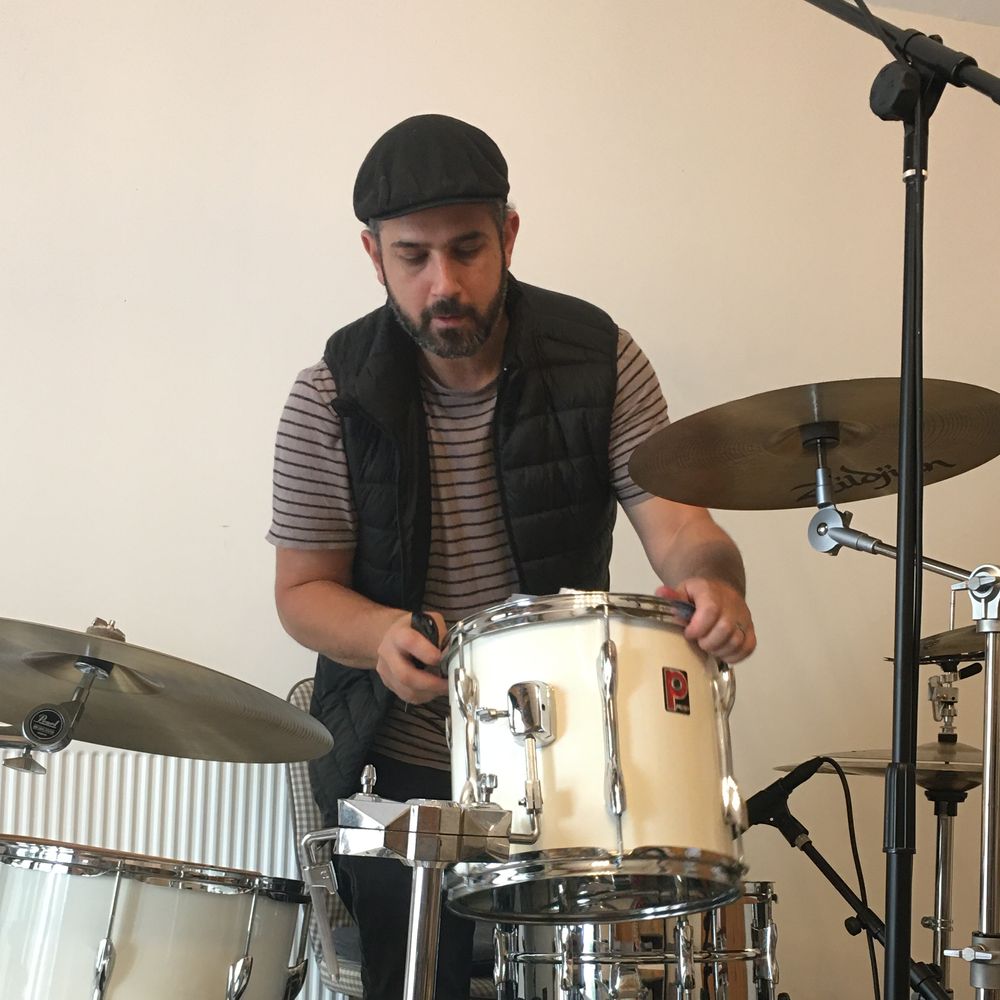 RATES & SOUND Options
"PICK YOUR FLAVOR."
1.) 70's era vintage sounding drums: Tuned low and Recorded in a  smaller sounding isolation room with prepared snare and toms ( dead sounding- short decay) to give you that instantly recognizable 70's era drum sound, that was popular on so many pop recordings in that era. 
£50 per song ( Eight multitracks in total provided including: kick in,  snare top, rack tom, floor tom, hihat, and Stereo ribbon overheads, and mono room mic, all phase aligned and ready for mixing.)
2.) 90's- modern sounding pop/rock drums:  Tuned normally, with the snare and toms dampened mildly using moongels and recorded in a medium to large room with multiple close mics around the kit to give you a focused drum sound with lots of flexibility when mixing. 
£100 per song ( 11 multi-tracks provided: kick in, kick out, snare top, snare bottom, rack tom 1, rack tom 2, floor tom, Overheads ( spaced pair) both Left and Right channels, as well as Stereo room mic ( left and right) or a mono room mic upon request.
3.) Programmed software drums:  When your production needs a certain kind of vibe ( polished pre-mixed sound) sometimes a sampled drumkit is the ticket. I will play the drums using an e-kit and I can provide plenty of multi-track options ( seperated close mics, overheads, room mics etc) so you have the sound your looking for with and tons of flexibility for mixing.
Alternatively I will mix the software drums with Eq, compresssion and saturation, and then "print the drum mix" and give you a stereo file so you can conveniently import it into your session for stem mixing. All programmed midi drums will feature Steven Slate 5.5. drums with the Blackbird expansion pack or the "Get Good Drums" John Bonham style kit for a "radio ready" sound that will sit nicely in any rock mix. 
Option A - £50 per song: Steven Slate/GGD raw multi-tracks ( rendered audio for kick in, kick out, snare top, snare bottom, toms, overheads, room mics, as well as the midi note data on a separate track.) 
Option B- £80 per song: Steven Slate 5.5/GGD stereo file drum mix (EQ, Compression, saturation, parallel compression, limiting added) with separate kick and snare tracks for added flexibility.
Drum photos